S Home & Commercial Services was established in 2010, we are a family owned and operated company who strive for customer satisfaction. Please continue to read below to get to know us a little better as we hope to get to know you better.
Martin Sustaita - Sales & Services
martin@shomeservices.net
Is the founder of S Home & Commercial Services. He started out working for several larger companies around the area and one day decided to branch out on his own and bring his skills to families and business around the Spring-Houston area. For over 25 years Martin has been working in the HVAC industry from selling, installation, to repairs Martin has done it all. In his spare time he loves to spend time with his family, especially his grandchildren, and going for a ride on his Harley with his wife.
---
---
Delia Sustaita - is the co-owner and office supervisor.
delia@shomeservices.net
After working in the medical field for 20+ years, she and Martin decided it was time to start their own company. When she's not in the office Delia loves to spend time with her family and friends.
---
Abraham Sustaita- Service Manager
abraham@shomeservices.net
Is the son of Delia and Martin as the eldest child he got a head start on learning the ins and outs of the HVAC industry by working with his father on the weekends. He enlisted in the Army in 2008 and after deploying to Afghanistan he suffered an injury that would later lead to an Honorable discharge. As our Service Manager Abraham knows how important your money is to you, his main priority is to find the best way to service your HVAC system with out spending an arm and a leg. At the end of the day Abraham goes home to his wife and son. Abraham is one to figure out ways to save you money and provide you with what you need at that time rather than quote you something that you do not need.
---
Merlyn Sustaita- Residential & Commercial Estimator
merlyn@shomeservices.net
Merlyn is the wife of Abraham, she is bilingual in Spanish and English. She has been in the family business since 2013, she joined after her husband was honorably discharged from the military due to injuries. Merlyn does a little bit of everything here at the company but her main focus is providing estimates to residents and commercial contractors.

---
Alfredo Pena- Installation Manager
alfredo@shomeservices.net
Alfredo is the husband of Katie and became a part of the company in 2014 after he was honorably discharged from the military. He served two tours one in Iraq and the other in Afghanistan. When he's not at an installation he spends his time with his family and friends. He is one of our lead sales men.
---
Katie Pena- Scheduler & Dispatcher
katie@shomeservices.net
Katie is the daughter and second child of Delia & Martin. She is a part of the administration team here at S Home & Commercial Services as the dispatcher and warranty manager. She became a part of the company in 2014 when her husband was honorably discharged from the military and they moved back to Houston. Since then she's been working hard to satisfy our clients.
---
Powered by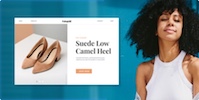 Create your own unique website with customizable templates.